Where is TPS?
TPS is on Bennett St which is one of the oldest gallery areas in Atlanta and right down the street from Piedmont Hospital on Peachtree St. We are in the Tula Arts Center which also includes the Museum of Contemporary Art of Georgia (MoCA).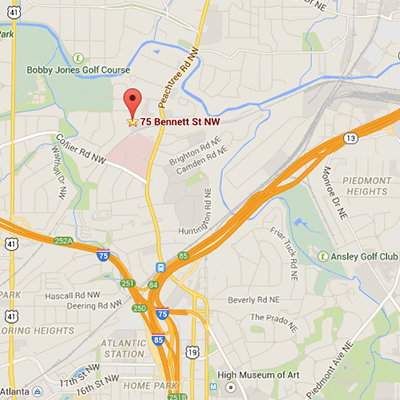 75 Bennett St NW, Suite N-2
What are your Hours?
It varies. Members schedule in time through a shared Google calendar. If you like to schedule a visit, please email us at thephotogstudio@gmail.com. We have a phone number as well, but email is best (404) 919-7840.